May 12, 2021 | 2021, Chardonnay, Flambeaux Wine Club, Rosé, Taste with Us, Zinfandel | Art Murray
Brighter Days Ahead: The Spring Wine Club Shipment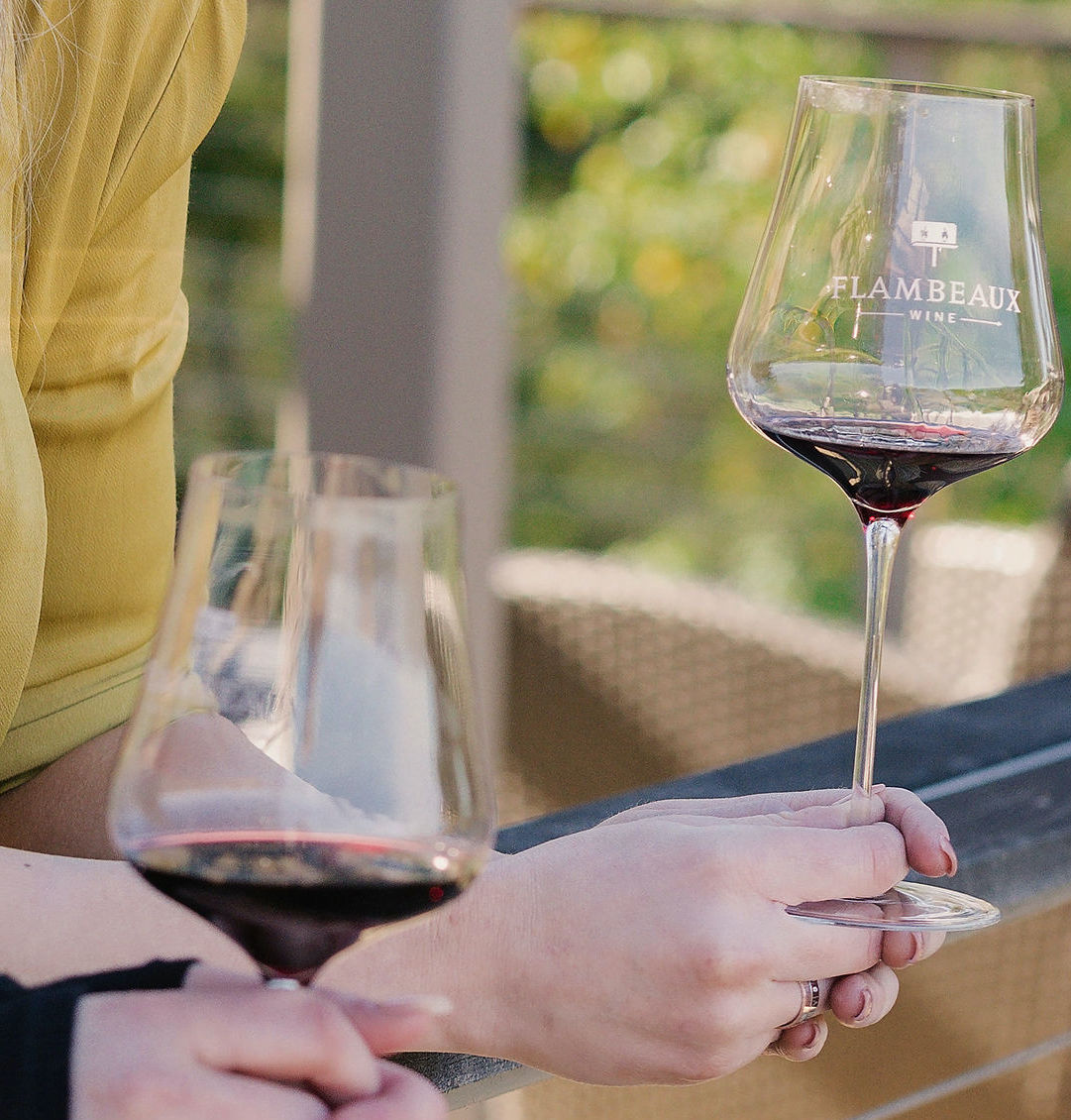 Dear Club Member,
Here in sunny California, it feels as though we have raced through spring and summer is officially here. Warm temperatures are making our vines leaf out, and we're seeing the beginnings of flowering – the precursor to grapes! It is a time filled with potential and hope in the vineyard, as well as in our communities with the pandemic slowly receding. Sonoma County is again welcoming visitors, and we've been enjoying the company of fans and Club Members once again at the winery and at our estate vineyard. We hope to see all of you again soon now that things are normalizing a bit.
Another place you can see us will be at this year's New Orleans Wine & Food Experience in June! We will be teaming up with the iconic New Orleans restaurant Bayona for our NOWFE wine dinner this year (June 9). We will then be pouring a selection of our wines at both sessions of the Vinola Tasting (June 10). The next day (June 11) we will team up with two other wineries in a seminar called "David & Goliath in the Wine World: Fostering Small Wineries in a Large Winery Landscape." If you're in New Orleans this June (or can get there), please come join us at this amazing event.
Our first Spring Club shipment recommendation is our latest release, the 2020 Flambeaux Sonoma County Rosé. This is a bold Rosé of 77% Zinfandel and 23% Cabernet Sauvignon! Crisp and dry, it has nuances of wild strawberry and lemongrass impressions, with an exotic touch of dried herbs. This wine is extremely limited in production.
Our other Spring recommendation is the 2018 Flambeaux Sonoma Coast Chardonnay. This wine took Gold and was awarded 94 points at the North Coast Wine Challenge. Harvested from the Sangiacomo family's Kiser and Roberts Road vineyards, this vintage has a hint of minerality accompanied by rich notes of butterscotch, pear, honeysuckle, lemon drop, and green apple. This is a serious Chardonnay that is delicious now and will evolve magnificently over the next few years (the 2017 Flambeaux Chardonnay recently moved to the club library and is killer now!).
Our Founders Members can make it a "Taste of Mardi Gras" trio with the addition of our third recommendation: the 2018 Flambeaux Dry Creek Valley Zinfandel. Why do we call it a Mardi Gras trio? Line up the three wines and look at the foil capsule colors (hint hint). As for the Zinfandel, this is the wine that was featured in our SOMM TV documentary, Crush. Like our previous vintage, it is a refined, elegant Zinfandel. Hints of cranberry, dark cherry, chocolate, fresh sage, and baking spices are framed by black tea and tart red plum. This is a red wine for the summer, whether you are grilling on Father's Day, enjoying a Fourth of July picnic, or simply having a glass on the porch at sunset.
To accompany your summer fun (and in the continued spirit of supporting other local businesses), we are gifting you a sample of Big Bottom Market's Biscuit Mix. Those of you subscribed to Oprah's O Magazine may already know about the biscuits that made this Guerneville, California restaurant famous. Buttery, flakey, and flavorful, they have a true Southern soul. All three of the wines we have recommended above would go fabulously with them.
With hope for 2021, we look forward to seeing you – here, there, and online (@flambeauxwine on Instagram, Facebook, and Twitter). Stay safe and healthy.
Cheers!
Art Murray
… on behalf of the Murray Family
Comments
Commenting has been turned off.