November 24, 2021 | 2021, Cabernet Sauvignon, Chardonnay, Food and Wine, Holidays, Reserve, Rosé, Taste with Us | Murray Family
Letter & Lagniappe: Holiday 2021 Release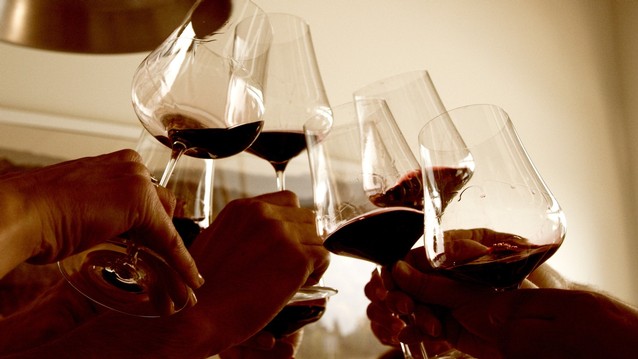 Dear Club Member,
On the eve of Thanksgiving, we looked back at the year profoundly grateful for those, such as yourself, who have supported us. It has been a delight to see so many of you this year at the winery and vineyard, and we love seeing your Flambeaux Friday posts on Instagram and Facebook. Indeed, we consider ourselves fortunate to have so many wonderful friends around the country.
As the year comes to an end, vintage 2021 looks to be outstanding. We had great weather all through the growing season and a normal harvest, producing all but perfect fruit. The wines in barrel and tank are displaying complex and rich flavors. Our 2021 Sonoma County Rosé will be the first of the vintage when it is released early next year.
Speaking of debuts, as a Club Member, you have the perk of previewing all our upcoming wines! For this Holiday shipment our recommendations begin with a first look at one of our signature wines, the Flambeaux 2019 Sonoma Coast Chardonnay. Grown by the renowned Sangiacomo Family in the Kiser and Roberts Road vineyards located in Carneros and the Petaluma Gap respectively, 2019 was an excellent year for Chardonnay. Ample winter rains and a cool spring set up the year. The summer growing season was near perfect, like in 2021. As in previous vintages, our 2019 Sonoma Coast Chardonnay balances the ripe yet crisp fruit with aging in French oak barrels fora lengthy palate filled with crisp green apple, honeysuckle, pear, toast, and a hint of butterscotch. This is a Chardonnay for your holiday table.
Our other recommendation is a preview of our flagship, estate vineyard Flambeaux 2018 Dry Creek Valley Cabernet Sauvignon. The year had an excellent growing season. A cool, late winter gave way to a warm spring that turned into a warm, even-temperature summer. Harvest was a little later than the previous year but proceeded quickly, yielding a good size crop of superb fruit. Our 2018 Dry Creek Valley Cabernet Sauvignon continues the excellence of previous vintages, showcasing the red berry and currant fruit of our vineyard, framed by mocha, dried herbs, and black tea nuances. Its balance allows it to be delicious now or cellared for many years to come.
For Founders Club Members, we suggest the special treat of our Flambeaux 2018 Dry Creek Valley Reserve Cabernet Sauvignon! While our Dry Creek Valley Cabernet Sauvignon is aged in a mix of American and French oak barrels, the Reserve is made from just two new French oak barrels (Ryan's favorite two). Taste the two wines side-by-side for a magical comparison of how barrels influence the flavors and structure. Our 2018 Reserve is impressive now but is a wine that can be cellared for well over 10 years.
Our Holiday lagniappe in this shipment is a box of handmade chocolates by Fleur Sauvage of Sonoma County. Chef Robert Nieto uses seasonal ingredients in crafting his custom chocolates. We selected his Orange Honey White Chocolate bonbon to pair with our 2019 Sonoma Coast Chardonnay and the Orange Dark Chocolate bonbon for our 2018 Dry Creek Valley Cabernet Sauvignon. We've added two bonus chocolates to make your holidays a little sweeter!
We hope you enjoy the holidays and look forward to sharing more good times and great wine with you in 2022.
Cheers!
Art Murray
... on behalf of the Murray Family
Comments
Commenting has been turned off.