October 21, 2021 | 2017, Awards, Chardonnay, Reviews, Sonoma County, Taste with Us | Murray Family
Re:TASTE Revisiting the Showstopping 2017 Flambeaux Chardonnay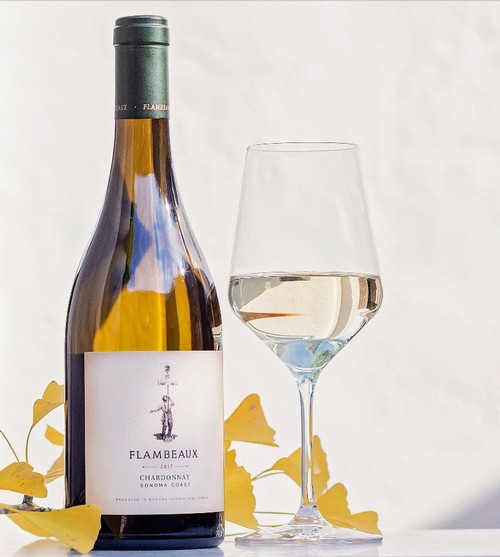 Wine is anything but a one-and-done process. From the specificity of each vineyard, varietal, and vintage conditions (what we call viticulture) on to the fermentation, aging, and bottling program (a.k.a. vinicutlure), the life of a wine contains thousands of variables. Here we revisit a wine that continues to wow well into it's 4th year⁠—the 2017 Flambeaux Sonoma Coast Chardonnay.
How It Started
Our very first vintage came on the scene with poise and panache, garnering attention for what the Wine Advocate described as "A classically styled California Chardonnay" and earning 98 Points and Double Gold/ Best of Class at the Sunset International Wine Competition. Read More Ratings & Reviews >>
How It's Going
"I love how our 2017 Chardonnay is evolving in the bottle...With time, some of the primary fruit aromas and flavors start to morph into more warm spice and baked fruit. I like to make the comparison of a fresh Gravenstein apple evolving into Gravenstein apple pie," said Flambeaux Winemaker Ryan Prichard, 2020 Rising Wine Star Winemaker of the Year at LuxeSF and Modern Luxury. Order the Chardonnay >>
If you thought Chardonnays don't age long, Prichard explains how Flambeaux Chardonnay is crafted just for that. "The key to our Chardonnay's ability to mature so beautifully is picking the fruit at the perfect moment where the acidity is still vibrant but the fruit is just ripe. Then being really gentle with it in the winery 'til bottling," said Prichard.
Ready for your own re-taste?
Comments
Commenting has been turned off.