September 3, 2021 | 2021, Cabernet Sauvignon, Chardonnay, Flambeaux Wine Club, Food and Wine, Taste with Us, Zinfandel | Murray Family
Letter & Lagniappe: Fall 2021 Release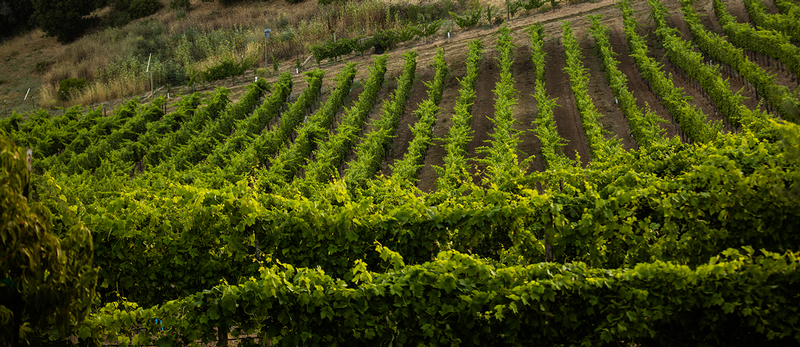 Dear Club Member,
It is an exciting time in Sonoma County with harvest underway. Our 2021 Chardonnay was picked and is already in tank at the winery. Here at our estate vineyard, the Cabernet Sauvignon and Zinfandel are still a couple of weeks away from picking. We've had a normal summer growing season without the ferocious heat some of the other regions have had. All tastes and tests are indicating an excellent vintage this year.
Fall also brings the second biannual Flambeaux Wine Week at our tasting room - Region - in Sebastopol, California. From October 4 through 10, Flambeaux Wine will once again be the featured winery, and we will have a few events for family, friends, and fans that week. Ryan, our winemaker, will be on hand for one or two, and we will again be serving our family's beloved gumbo, this time paired with our 2019 Dry Creek Valley Zinfandel (the first ever opportunity to taste this exciting new vintage). Check our Events page on our website and come join us for the fun!
Speaking of the 2019 Dry Creek Valley Zinfandel, it's one of our recommendations for your Fall shipment! This is one of the benefits of being in our Club: pre-release previews of our wines. The 2019 vintage was a cool and long growing season, which made for complex, ripe flavors in the grapes. This shows in the wine with immediate dark berry and dark plum fruit impressions, followed by tart red berries and black tea, mixed with touches of toast and vanilla from aging in oak barrels. It is a worthy successor to the fabulous 2017 and 2018 vintages.
Our 2017 Dry Creek Valley Cabernet Sauvignon is another recommendation. This vintage was a bit more of a roller coaster, and those who waited to harvest (as we did) were rewarded with an outstanding vintage. It shows the warm summer of the growing season in the full, rich, ripe fruit nuances of blackberry, dark plum, and cassis, but is starting to reveal notes of maturity with mocha, hickory, and Darjeeling tea. Still youthful, it is drinking superbly now, and we expect that to continue to for many more years. It is a perfect fall wine for the dinner table.
For our Founders we have also recommended our Flambeaux 2018 Sonoma Coast Chardonnay. It is in full blossom now, with fruit nuances of green apple, pineapple, Meyer lemon, pear, and peach, followed by lush butterscotch, vanilla, and lime zest impressions. It was again awarded 92 points and Gold, this time from the Critics Challenge International Wine & Spirits Competition. This is the perfect white wine for Fall: it has the richness and body of a red wine, with the layers and complexity that are the hallmark of exceptional Chardonnay.
With cool weather beginning, we are giving you a little lagniappe to help you stay warm - our favorite hot sauce, Flambeaux Fiya from Bayou Gotham Hot Sauce, made by a Crescent City ex-pat, Scotty Peppers. Yep, that's his name, and he lives up to it. Add this aptly named (but poorly spelled ... ha-ha) hot sauce to your meal, and your tastebuds will be instantly transported to the Crescent City (not to mention on fire)!
Thank you for being a Club Member. Harvest makes us think of the great times to come, and we love that we'll get to share them with you! Come see us at Region in October, and connect with us on Instagram, Facebook, and Twitter (@flambeauxwine).
Cheers!
Art Murray
... on behalf of the Murray Family
Comments
Commenting has been turned off.