May 4, 2022 | Cabernet Sauvignon, Chardonnay, Rosé, Taste with Us | Murray Family
Letter & Lagniappe: Summer 2022 Release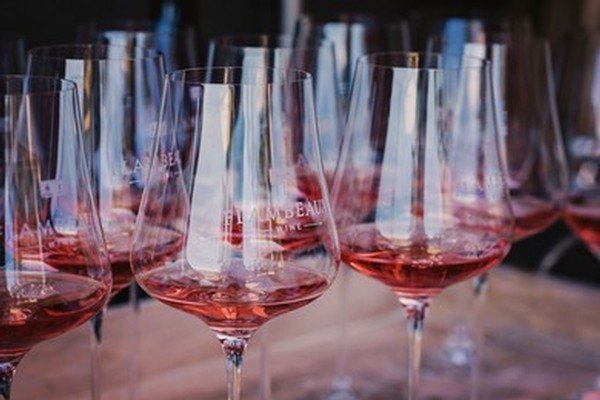 Dear Club Member,
Spring has fully sprung as the vines leaf out in our vineyard. Little buds will soon bloom into miniscule flowers ready for pollination. Then they will be on their way to becoming grapes. The 2022 vintage has begun. Each new season is truly exciting, offering the promise of greatness to come. We feel that promise in all that we do and in every bottle of wine we make!
Is there a more "spring wine" than Rosé? Our first recommendation this shipment, the Flambeaux 2021 Sonoma County Rosé, answers the question with a resounding no. Full of fresh aromas and flavors of wild strawberry, pink apple, and lemongrass, it has subtle notes of fresh herbs that come from the unique blend of Zinfandel and Cabernet Sauvignon. Dry, refreshing, and full-flavored, this year's Rosé is a wine to accompany a meal as much as one to sip on the patio with friends. 2021 was a great vintage, with the weather being ideal all summer and fall here in Sonoma County. It shows the promise of the rest of the 2021 wines in our cellar!
If there is a "spring wine" other than Rosé, it is undoubtedly Chardonnay. In the hope of keeping your cellars interesting, we are dipping into our library and going back a vintage, recommending our Flambeaux 2018 Sonoma County Chardonnay as the second wine for this shipment. Our Winemaker, Ryan Prichard, makes Chardonnay in a more Burgundian style: made to age and balanced, with fruit impressions of pear, green apple, and lemon curd and the oak barrel-imparted flavors of toast and vanilla. Having had another year in the bottle, it is just beginning to show the complexity that comes from age, with nuances of butterscotch, pear, honey, and honeysuckle in the flavors and aroma. Don't chill this wine down too much! It is best when it is cool to the touch, as that temperature brings out its full glory.
For our Founders, we are again dipping into the library, recommending our inaugural Flambeaux 2017 Alexander Valley Cabernet Sauvignon. This vintage just continues to impress us! It is fascinating to taste its evolution as it now approaches almost five years of age. Youthful fruit is still prominent, displaying the classic dark berry and plum impressions of Alexander Valley Cabernet Sauvignon. However, maturity is beginning to add complex nuances of Morel mushrooms, sandalwood, and espresso. This is a wine with a still promising future of five years or more but is also great now.
Your lagniappe this shipment is something we always find handy, a Flambeaux wine stopper. No matter how careful one isopening a bottle, putting the pulled cork back in afterwards is not always easy; sometimes it won't fit, or it might chip and drop some pieces in the bottle. Our wine stopper is the best solution to reclose a bottle until the next day. It also helps the bottle fit in your refrigerator, and we know you'll be chilling Rosé and Chardonnay this summer.
Speaking of summer, it is just a month away! Please think of us if you're traveling to Sonoma County. With advanced reservations (book here through our Visit page), we have a special Agricultural Experience here at our estate vineyard for small groups. It provides a sweeping view of our vineyard with a magnificent backdrop of the Mayacama mountains. Check out our new Virtual Reality app for a sneak peek of what is waiting for you here at Flambeaux Wine.
Cheers!
Art Murray
... on behalf of the Murray Family
Comments
Commenting has been turned off.