December 2, 2018 | 2015, Awards, Flambeaux Wine Club | Murray Family
Winter Club Shipment News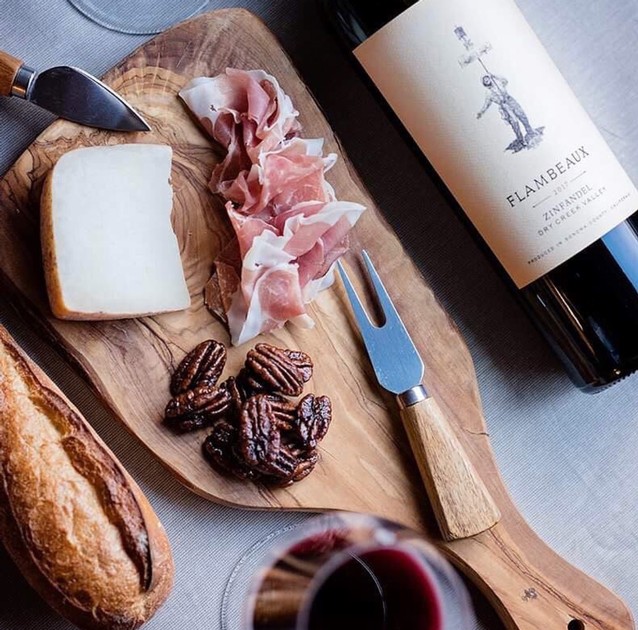 Season's Greetings from Flambeaux Wine,
In perhaps our biggest news to date, this holiday club selection features the 2017 Flambeaux Dry Creek Valley Zinfandel – our first vintage of the grape that put Dry Creek Valley on the map. Open a bottle of this 100% estate-grown darling to brighten even the darkest of winter nights! This pre-release special won't be available to the anyone but Club Members until this spring – yet another perk of Membership. This is still a young wine, and we recommend you decant it for an hour or two first to really taste it for the showstopper it is!
Not to be upstaged, our 2015 Cabernet Sauvignons come with exciting news of their own. The 2015 Flambeaux Sonoma Valley Cabernet Sauvignon brought home DOUBLE GOLD from the prestigious Houston Rodeo Wine Competition. Meanwhile, our 2015 Flambeaux Dry Creek Valley Cabernet Sauvignon was awarded DOUBLE GOLD by the New Orleans International Wine Competition's panel of powerhouse winemakers and sommeliers (including Heidi Barrett of Screaming Eagle fame). If that's a little hometown pride you're detecting, you're not mistaken!
We're celebrating these sweet accolades with an enclosed box of hand-crafted chocolates by a local favorite - Healdsburg Toffee Company. These delicious chocolates pair perfectly with just about any holiday moment (and not too bad with our wines as well).
It wasn't long ago that the Flambeaux winemaking family was in the rush of harvest, but now the fallow season asks us to slow down a bit, connect with each other, celebrate together, and prepare for next year. Please share your celebrations with us on Facebook, Instagram, and Twitter and come visit! We love hearing from you!
Laissez les bon temps rouler,
Art Murray …
on behalf of the Murray Family
Comments
Commenting has been turned off.