July 26, 2016 | 2014, News | Murray Family
Welcome to Flambeaux Wine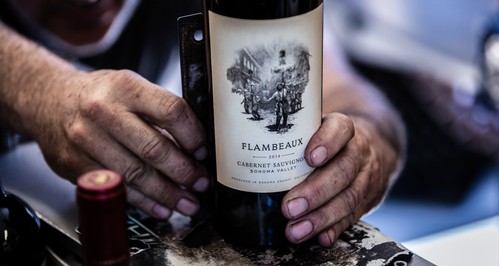 Three generations of the Murray family have come from the rich loam of the Mississippi River to the gravelly soil of the Dry Creek Valley to craft Flambeaux—limited production Cabernet Sauvignon celebrating the rich diversity of Sonoma County, California terroirs.
Today we raise a glass in honor of bottling our premiere vintages—the 2014 Flambeaux Dry Creek Valley Cabernet Sauvignon and the 2014 Flambeaux Sonoma Valley Cabernet Sauvignon.
Comments
Commenting has been turned off.