April 19, 2017 | 2014, Awards, News, Reviews, Sonoma Valley | Murray Family
Flambeaux Cabernet Sauvignon Rated the "Best of Best"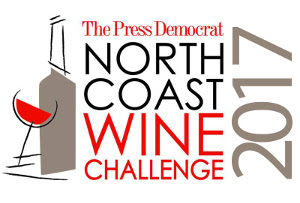 The 2017 Press Democrat North Coast Wine Challenge awarded the 2014 Flambeaux Wine Sonoma Valley Cabernet Sauvignon 94 Points and a Gold Medal. The wine garnered the additional distinction of "Best of Best." Wines were judged from a field of 1,107 entries. Only wines rating 90+ points were awarded gold medals and were eligible to move on to the "Best Of" Category.
Celebrating California's North Coast
Now in its fifth year, the North Coast Wine Challenge has "the honor and distinction of recognizing the best wines produced from California's prestigious North Coast wine region"—of which Sonoma County is a part. Wines judged in the competition are "considered to be a cut above the rest – simply put, the Best of the Best. A standing of this caliber truly showcases the level of wines you produce."
The judges said of the wine, "You could drink it every day and should." Here at Flambeaux Wine we couldn't agree more!
Comments
Commenting has been turned off.