February 22, 2019 | Flambeaux Wine Club, News, Reviews | Art Murray
Mardi Gras 2019 Club Shipment: So Much to Celebrate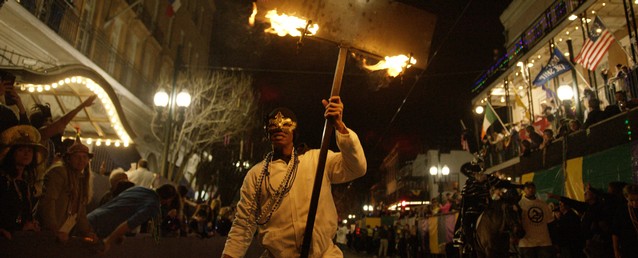 In honor of Mardi Gras (March 5), we are pleased to announce our first ever Chardonnay! Though our hearts belong to Cabernet Sauvignon (and Zinfandel), we love Chardonnay for its extraordinary complexity, richness, versatility, and depth of flavors. From crowd-pleaser to cellar-worthy, it is truly one of the great wine grapes of the world!
Our 2017 Sonoma Coast Chardonnay comes from two world-class vineyards owned by the famous Sangiacomo Family, one of Sonoma County's original – and leading – grape-growing families. Located near the Petaluma Gap, Roberts Road Vineyard is planted with the Dijon Chardonnay clone 95, a variety ideally suited to the region's cooling fogs, and which adds a sparkling minerality and green apple nuances to the blend. Kiser Vineyard is situated farther inland in southwestern Sonoma and is planted with the Wente Chardonnay clone, a cultivar that contributes bright acidity balanced with concentrated and weighty stone fruit flavors. The grape clusters were picked when cool at night and pressed as whole clusters directly into barrels to minimize handling. The wine was fermented using natural yeasts and aged in French oak barrels for 11 months. It expresses a wonderful balance between lemon curd, tropical fruits and baked Challah. There is a hint of toasty spice that frames the fruit, leading to a long finish.
Along with the first vintage of our recently released 2017 Dry Creek Zinfandel, Flambeaux Chardonnay is available á la carte exclusively to Club Members until late spring (yet another perk of your membership!).
Mardi Gras is a celebration of fellowship, and we have some wonderful news to share with our Club community: Wine Enthusiast rated our 2015 Sonoma Valley Cabernet Sauvignon 94 points! A deep, brooding wine with aromas of dark blackberries, plum, roasted coffee, and dark chocolate, this Cab is made in a rich and opulent style, with chewy tannins and firm structure. We're proud of the recognition our 2015 Cabernet Sauvignons are receiving, and attribute it to our great winemaking and vineyard teams working so closely together.
Show your Mardi Gras spirit "Flambeaux-style" with our top-rated, Sonoma County wines and the enclosed signature lagniappe – our crowd-pleasing (and highly coveted), silver-and-black, Flambeaux Wine Mardi Gras beads! Be sure to tag us with #jointheparade on social media! We love hearing from you!
Laissez les bons temps rouler!
Comments
Commenting has been turned off.