April 15, 2020 | Flambeaux Live Tastings, Sonoma County, Taste with Us | Murray Family
Join Flambeaux Wine, Taste with Us on Instagram Live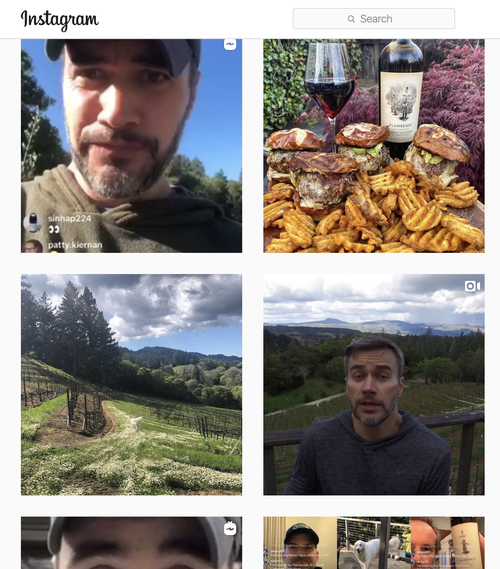 When events across the country, and then in-person wine tastings and winery tasting rooms, were shut down last month due to COVID-19, here at Flambeaux Wine we immediately adjusted by taking tastings live online via Instagram Live.
The first live tasting was held on the same day in March that we were set to travel to the annual New Orleans Wine and Food Experience in our hometown to host dinners and pour at exclusive tastings such as Vinola, where elite wines from around the world are presented by the vintners themselves. When the New Orleans event was canceled due to the Coronavirus outbreak, we decided to pour our wine online via Instagram Live, on the same day we would have been pouring the wine in New Orleans.
So many fans of Flambeaux joined us on Instagram Live, with wine lovers popping in from Louisiana, Wisconsin, other parts of California and beyond. There were even club members from across the country that we had never met, that we met for the first time, in real time online. The result, is that Flambeaux now hosts live tastings every other Thursday at 5:00 p.m. Pacific / 8:00 p.m. Eastern, on Instagram Live. For the upcoming schedule click here, to check out wines that can be ordered in advance and tasted along with us online click here.
Comments
Commenting has been turned off.