March 21, 2017 | 2014, Awards | Murray Family
Gold Win (Again!) to the 2014 Flambeaux Sonoma Valley Cabernet Sauvignon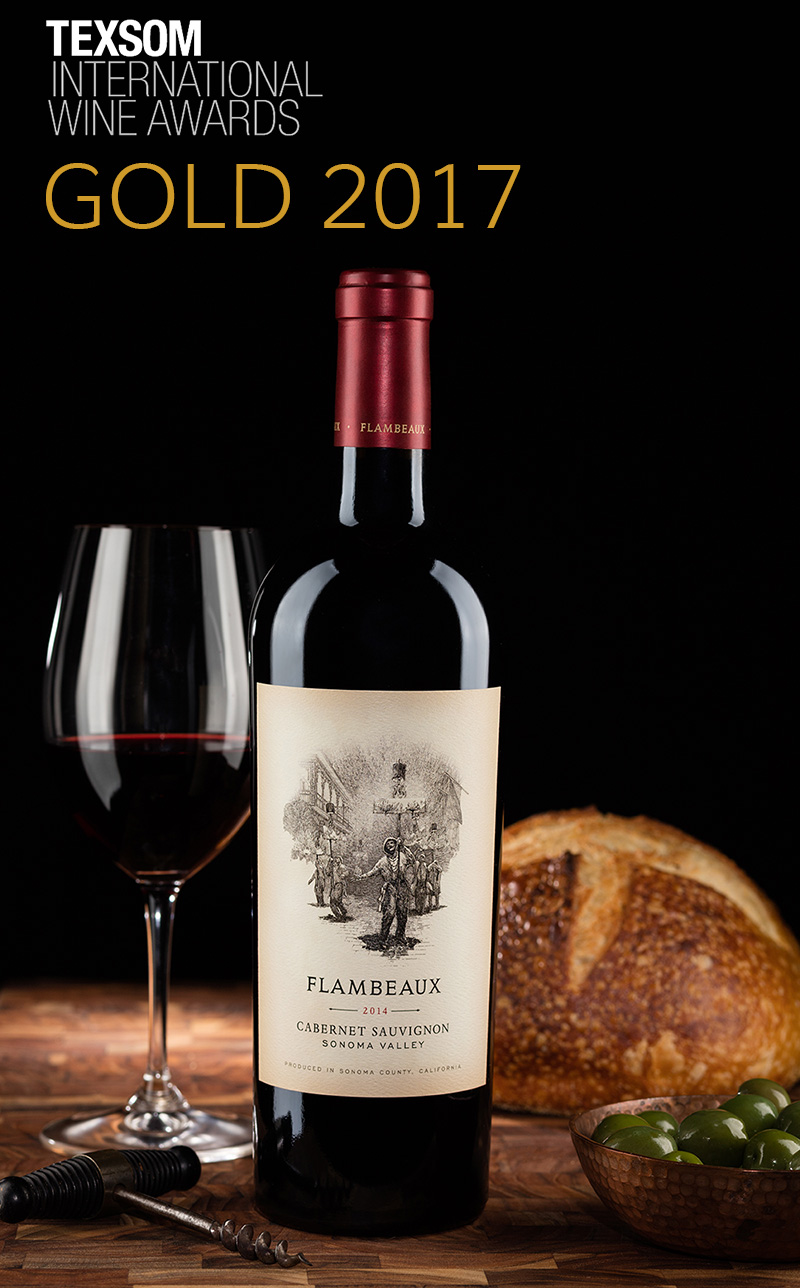 We are pleased to announce that the 2014 Flambeaux Sonoma Valley Cabernet Sauvignon earned gold at the 2017 TEXSOM International Wine Awards. Presented by Texas Monthly, the TEXSOM International Wine Awards are dedicated to advancing and promoting quality wines at all levels from around the globe.
A deep, brooding wine with aromas of dark blackberries, plum, roasted coffee, and dark chocolate, the 2014 Flambeaux Sonoma Valley Cabernet Sauvignon is rich and opulent, with chewy tannins and firm structure. The satisfyingly round finish goes on and on.
The Sonoma Valley grapes were grown in the hills between Kenwood and Glen Ellen just up from the valley floor in a beautiful corridor. This vineyard site receives cooling fog from the San Francisco Bay to the South during the growing season allowing the grapes to ripen fully.
Comments
Commenting has been turned off.