April 22, 2017 | Dry Creek Valley, News, Sustainable Sonoma | Murray Family
Flambeaux Dry Creek Valley Vineyard Earns Sustainable Certification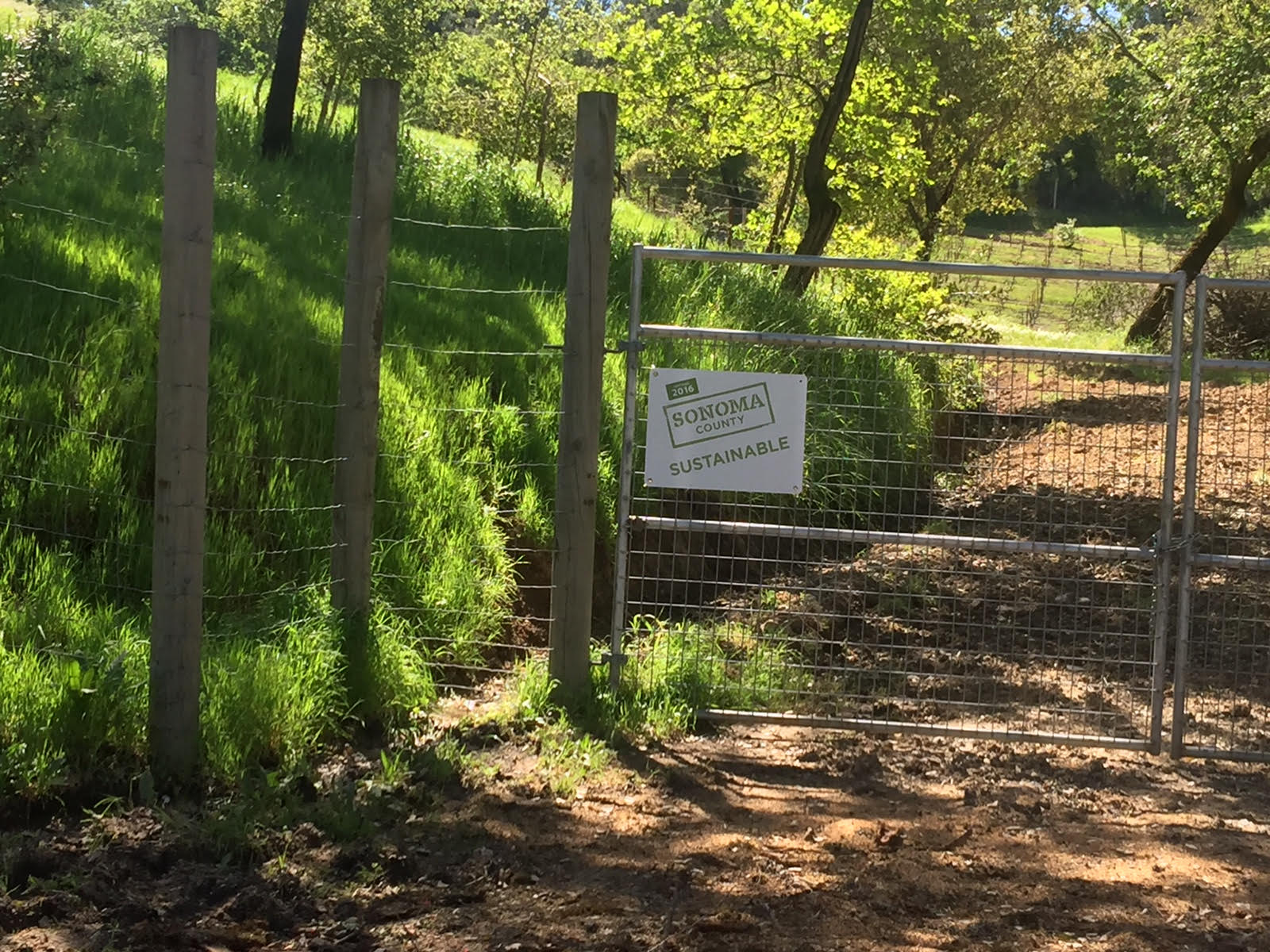 Flambeaux Wine's Dry Creek Valley Vineyard has just completed the rigourous Sonoma County Sustainable certification process. Situated on a remarkable vineyard about 400 feet above the Dry Creek Valley floor, this steep, hillside location and the iron-rich soils provide the perfect climate and terroir for Cabernet Sauvignon. Afternoon fog that rolls in from the south along the Russian River Valley naturally cools the grapes: allowing a long 'hang time' for perfect ripening.
Sonoma County is globally renowned for its Cabernet Sauvignon vineyards, and Flambeaux Wine is delighted to be working with fruit from an appellation that is increasingly recognized not only for its world-class wines, but also for being one of the world's foremost sustainable grape-growing regions.
Sonoma Green by 2019
Flambeaux's Dry Creek Valley certification is part of a Sonoma County's larger commitment to go green by 2019. In January 2014, the Sonoma County Winegrowers (SCW) committed to an initiative to become the first 100% sustainable wine region in the United States by 2019. "Our county's grape growers and winemakers have long been at the forefront of creating and utilizing sustainable practices in the vineyard, in the winery and in running their businesses, so this is the next natural step in their continued evolution," said Karissa Kruse, president of the Sonoma County Winegrowers, an organization representing 1,800 wine growers throughout Sonoma County.
The inititiative is rolling out in stages with an emphasis on continuous improvement. Once all of the county's vineyards and wineries are recognized as sustainable, improvement plans will be developed to provide access to new production models, techniques and approaches.
Comments
Commenting has been turned off.