May 12, 2018 | Grand Cru, Taste with Us, Windsor | Murray Family
Flambeaux Grand Cru Winemaking Facility and Tasting Room 'The wave of the future'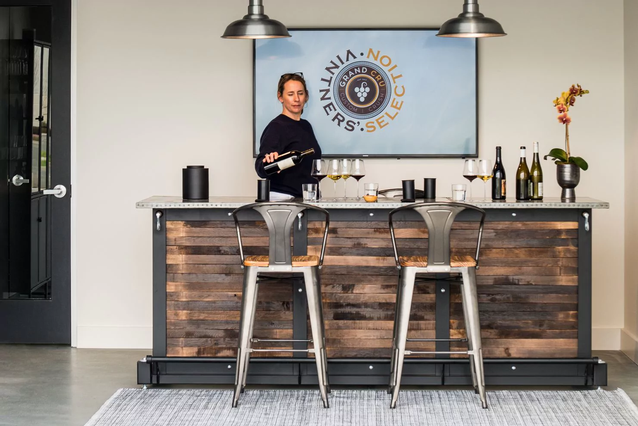 Photo courtesy of Grand Cru Custom Crush
Time to add Grand Cru Custom Crush to your wine country travel plans. Dave McIntyre of The Washington Post encouraged readers to explore industrial parks housing 'custom crush' facilities' like the Windsor, California winemaking facility and tasting rooms where Flambeaux Wine is crafted and poured. "Warehouses may not be as sexy as sunsets," said McIntryre, "but some of the best wines are being made in the most unscenic places."
Tastings and tours are by appointment only, "but walk-in visitors can schedule one quickly," says Grand Cru co-founder Erin Brooks. Visitors can choose from a variety of tasting formats including the Vintner's Selection featuring a hand-selected offering from a variety of the Grand Cru member wineries. The Flambeaux Wine focus tasting explores limited production Sonoma County bottlings that have garnered 90+ point ratings from Wine Enthusiast, The Press Democrat, Vinous, and more.
---
"Some of the best pours in wine country happen in industrial parks"
- Dave McIntyre, The Washington Post
---
"Visitors to Grand Cru first encounter a rusted 1927 Fordson tractor, prominently displayed in the lobby," says McIntyre. But after this intentional nod to farming, "everything else about Grand Cru is sleek and modern," from the gleaming barrel room to the series of "multimedia tasting rooms that can be transformed in a jiffy to present any of the member wineries."
Brooks notes, "This is the wave of the future, sharing resources."
Comments
Commenting has been turned off.