September 12, 2018 | 2014, 2015, 2018, Cabernet Sauvignon, Dry Creek Valley, Flambeaux Wine Club, Sonoma Valley | Art Murray
Flambeaux Wine Club's Fall Festivities Package and 2018 Harvest News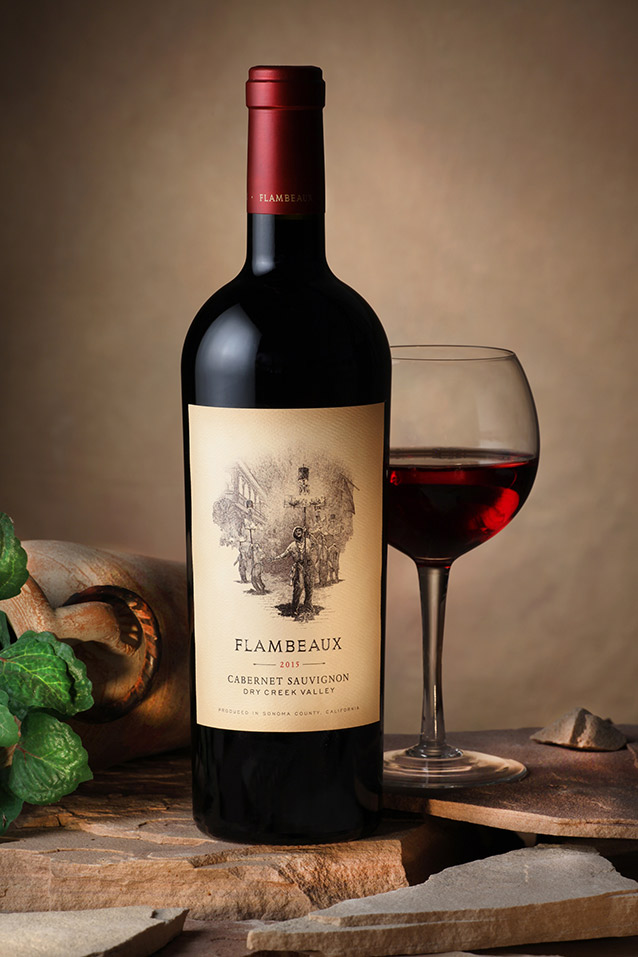 Greetings from Flambeaux Wine!
The 2018 summer growing season has been cool and slow, with lower than usual temperatures leading to gradually, yet steadily, ripening fruit. This means two things: First and foremost, we can look forward to the vintage being full of opulent varietal character and especially concentrated flavors, and, second, harvest is going to be crazy busy!
While our vineyard and winemaking team prepares to welcome the grapes the moment they reach peak ripeness, our family created this quarter's club shipment with another sort of hospitality in mind: getting you ready to entertain this Fall and holiday season. Whether your idea of a good time is a cozy night in or a big party with family and friends, our Club's Fall Festivities package offers you a little help with your planning, starting with our Flambeaux Wine cocktail napkins.
As for our wines, the 2015 vintage of Flambeaux's Cabernet Sauvignons has now been released, and both wines are tasting fantastic. Independent confirmation has already arrived for the 2015 Sonoma Valley Cabernet Sauvignon, which recently won gold at the prestigious New York World Wine & Spirits Competition!
More good news: Robert Parker's Wine Advocate rated our 2014 Sonoma Valley Cabernet Sauvignon 91+ points and our 2014 Dry Creek Valley Cabernet Sauvignon 93+ points, describing the latter as, "Full-bodied, rich and decadently fruited … ," and noting the aging ability of both well into the 2030's – yet another reason to add these wines to your cellar before they're gone (and they are almost gone)!
Harvest inspires gratitude, and we are especially grateful to you for including us at your table. We keep busy on Facebook, Instagram, and Twitter with our latest news. Please reach out to us online or come visit – we love hearing from you!
Comments
Commenting has been turned off.