September 26, 2017 | Recipes | Stephen Murray, Jr.
Pan-Fried Brussels Sprouts with Bacon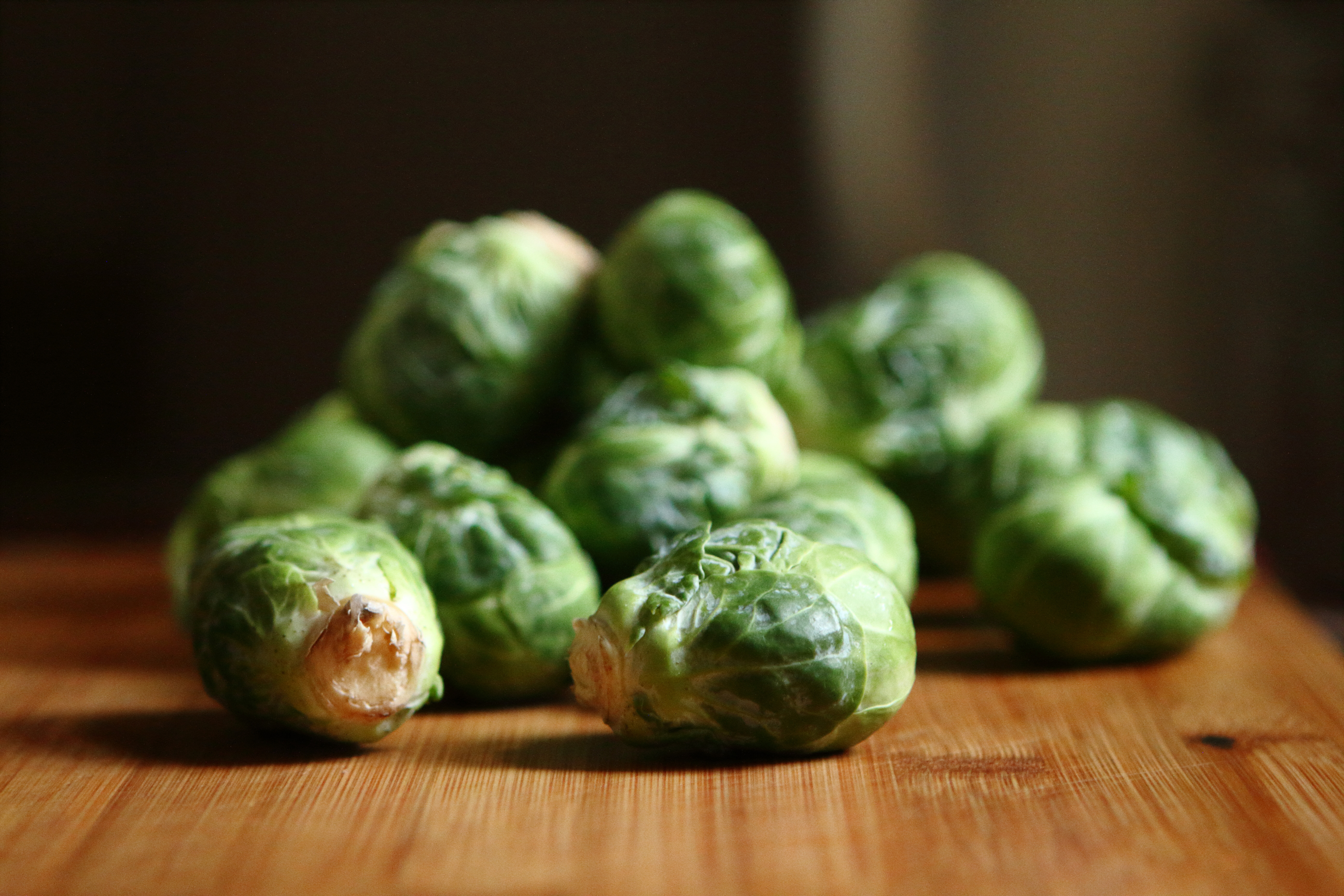 Disclaimer: I love Brussels sprouts. They go great with bacon, and any vegetable that compliments bacon is tops in my book. So, if you don't like Brussels sprouts, I'm sorry. As in, I'm sorry for you. Are you sure you don't like Brussels sprouts? Have you had them cooked crispy with bacon? Really? You have? And you still don't like them? I'm so sorry. Apparently the gods have cursed you.
I have experimented with every Brussels sprouts recipe out there, because, as I mentioned in the disclaimer, I love them. While I have found many preparations that are awesome—with cranberries, with pecans, with pineapples and red peppers—I have yet to find any that combines ease of preparation with a result that compares with this one.
The key ingredient to this preparation is Butcher sweet potato and habanero hot sauce, available on LinkRestaurantGroup.com. This unusual (not-too-hot) hot sauce is awesome on smoked meats, roasted game, and arguably everything with the possible exception of breakfast cereals; so, it's worth the investment of $8.50. NB: The purveyor of this sauce, Chef Donald Link, has paid me nothing for this endorsement (even though I begged him).
Pan-Fried Brussels Sprouts with Bacon
INGREDIENTS
1 pound Brussels sprouts, halved
1 tablespoon olive oil
1/4 Pound bacon (cubed if possible, but thick slices cut into 1/2" pieces will work)
2 tablespoons Butcher Sweet Potato Habanero Sauce
Salt and pepper
In a large saucepan, heat 1 tablespoon of olive oil to smoking. Once olive oil is smoking, add Brussels sprouts and bacon. Cook on high heat for 5 minutes, stirring constantly. Reduce heat to medium. Cook on medium for five minutes, stirring occasionally. Add Butcher sauce, and continue cooking over low to medium heat until sprouts reach desired softness. I like them crunchy. My wife likes them cooked into submission. It's a question of preference.
Enjoy with copious amounts of Flambeaux Cabernet.
Comments
Commenting has been turned off.