October 14, 2017 | Art Murray
Fire Update & Disaster Relief Donations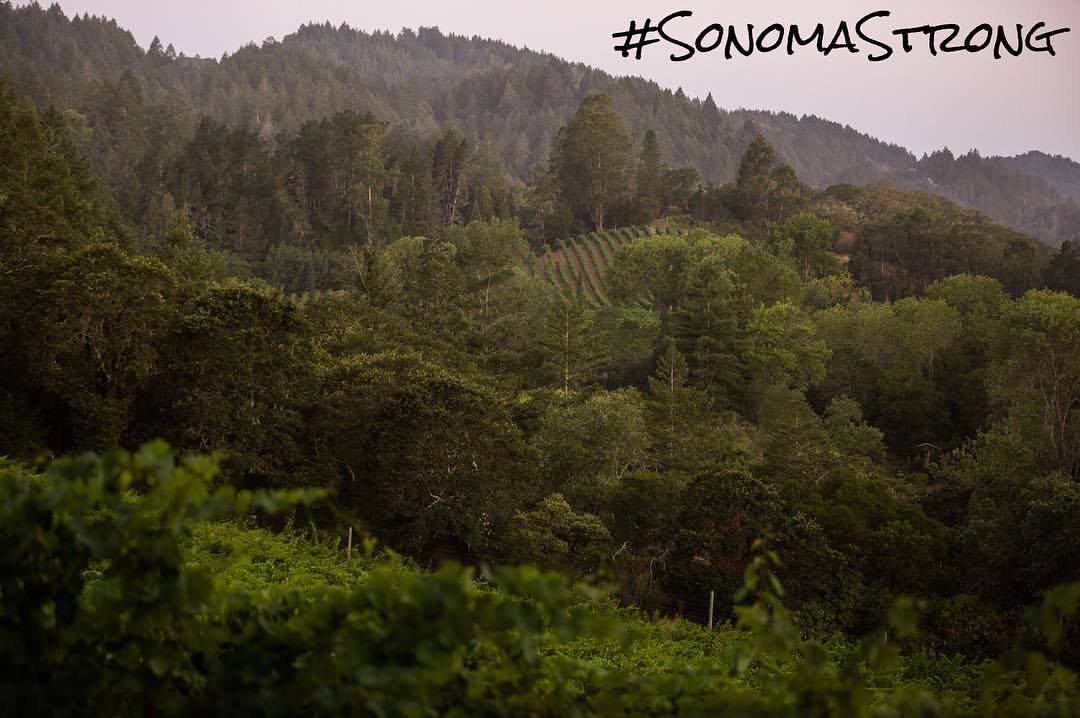 Thank you all from the bottom of our hearts for your concern during the unimaginable tragedy of the Northern California wildfires. Our thoughts are with those who have lost loved ones, homes or businesses, and those who have been evacuated as these fires continue to burn in Sonoma County, Napa County, Medocino County, and Lake County. We are providing you with this update to put your minds at ease.
THE FAMILY AND VINEYARDS
We are safe, and for this we are extremely grateful. Flambeaux Vineyard remains untouched, and we are optimistic that the fires will not reach us here. We also received a favorable report from Toby Lane Vineyards where our Alexander Valley Cabernet grapes are grown. The fire reached the property, but the wonderful men and women fighting it were able to hold the line and prevent an advance into the vines. Fortunately, the other vineyards we work with have been outside of the fire area and are not currently threatened. We are also pleased to report that our harvest was complete prior to the fire.
WINERY
While our 2015 and 2016 vintages are stored in Sebastopol (a town relatively far from the fires), our 2017 vintage is in tanks and barrels at our new winery and tasting room, Grand Cru Custom Crush. Located in Windsor, Grand Cru was threatened by the Tubbs fire, but thus far remains untouched. The team there has done an amazing job, working under fairly difficult conditions and taking every conceivable step to protect the facility and the wine processed and stored there. Tastings at Grand Cru will resume once we are told it is safe to do so. In the meantime, we will continue to host tastings at Flambeaux Vineyard by appointment.
HOW YOU CAN HELP FIRE VICTIMS
Redwood Credit Union (RCU), in partnership with RCU Community Fund, The Press Democrat, and Senator Mike McGuire, is now accepting financial donations to aid relief efforts and assist victims of the 2017 North Bay fires. 100% of your tax-deductible donations will go directly to support those affected by the fires.
#SONOMASTRONG
Having lived through Hurricane Katrina, we have witnessed unimaginable tragedy firsthand before. That experience taught us that, when everyone pulls together and supports each other, a community can emerge from a disaster stronger and better than ever. With this in mind, it is so encouraging to see the people of this area (and across the nation) doing and giving everything they can to help those who the fires have impacted.
Please keep sending those good thoughts and raise a glass tonight in support of Wine Country.
-Art Murray, on behalf of the entire Murray Family
Comments
Commenting has been turned off.