November 2, 2019 | 2019, News, Sonoma County | Art Murray
Update on the 2019 Sonoma County Kincade Fire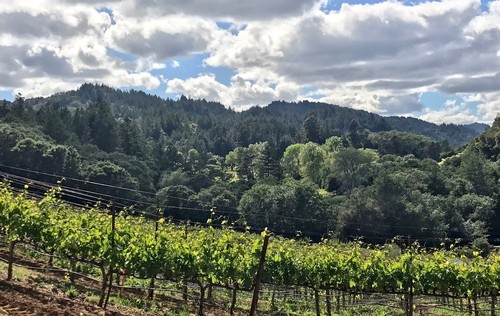 Thoughtfully, many of you have reached out to us with concern for the people affected by the 2019 Kincade fire, which temporarily displaced 200,000 people and burned 76,000 acres and nearly 100 structures in the Sonoma/Lake County region.
We are glad to report the fires are now 65% contained and most of the region's evacuation orders are being lifted. We take a moment to thank those who kept our home, vineyard, and winery safe, including the all-star team at Grand Cru Custom Crush. They kept the facility humming with a backup generator, and we are pleased to report all of our wines were safely sealed in tanks and barrels.
The wildfires in our own backyard in Northern California have brought home the preciousness of friends and family—both near and far—and have reinforced Flambeaux Wine's commitment to inspire and celebrate.
We thank you for sharing with us your desire to help and for inviting Flambeaux Wine to participate in your most cherished celebrations. One of the best ways you can help support our region is to visit Sonoma County as soon as you can. Please reach out if you are planning a trip, so we can help you discover all that our amazing home has to offer.
Comments
Commenting has been turned off.