May 22, 2018 | 2014, 2015, 2017, Cabernet Sauvignon, Dry Creek Valley, Grand Cru, Rosé, Sonoma County, Sonoma Valley | Art Murray
2018 Summer Starter Shipment Kicks Off a Sunny Season of Fun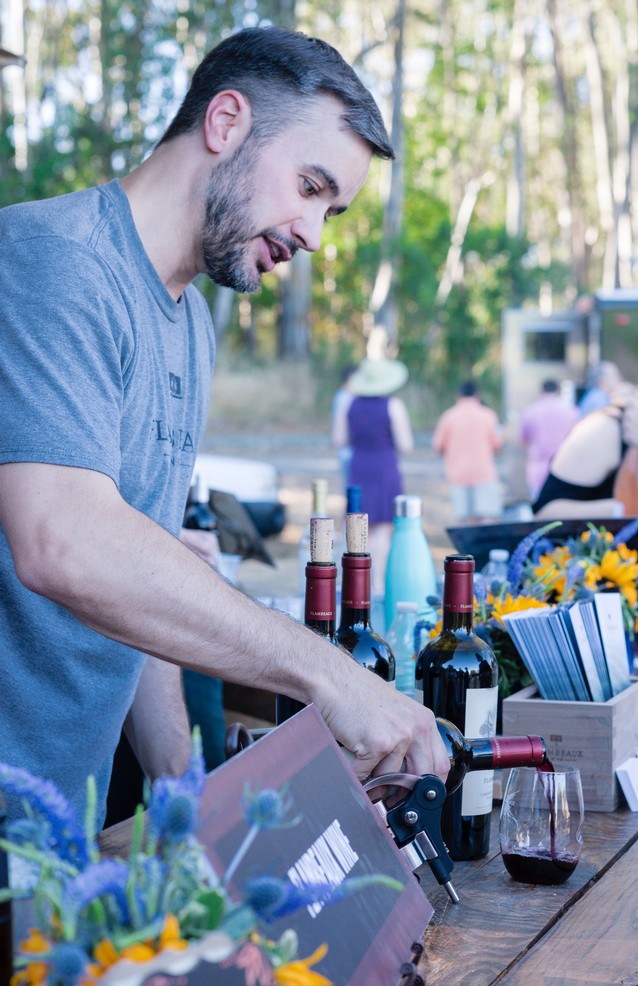 Greetings from Flambeaux Wine!
After a relatively cool spring, fruit set has begun in the vineyards—the time when small, green clusters of grapes appear on the vines, and the next vintage begins to take shape. Along with the summer weather, the event and travel season is heating up, too, and this quarter's selection is designed to get you ready for your own season of sunny fun.
Our 2018 Summer Starter shipment offers several exclusive club member wines, including our limited-edition 2017 Sonoma County Rosé and the last of our 2014 Sonoma Valley Cabernet Sauvignon before we move the small amount remaining to our Library. Our featured 2014 Dry Creek Valley Cabernet Sauvignon is about to move to the Library as well, where it will become available to Founders Club members only on a first-come, first-served basis.
We are also very pleased to pre-release our 2015 vintage of Flambeaux's Dry Creek and Sonoma Valley Cabernet Sauvignons to our club members ahead of the general public release this fall. The 2015 vintage was characterized by cool and consistent weather throughout the growing season, allowing us to wait for the optimum time to harvest. These beautiful Cabs will be ready to enjoy by late summer and are available in both the traditional 750 mL size, as well as a special club exclusive 1.5 Liter bottle. Note: If you would like to try these wines now, we recommend at least an hour of decanting as they are still young.
As for this shipment's lagniappe, we've enclosed our favorite foil cutter to help you open all these exciting new bottlings. Opening as many bottles as we do, trust us when we say they are not all the same. This one never fails us, and we also love the way you can use it to display your cork.
This summer, we hope you'll consider booking a tasting with us at Grand Cru, our beautiful tasting room and winemaking facility in Windsor, California. And, please remember...whether through social media or in real life, we always love hearing from you!
Comments
Commenting has been turned off.