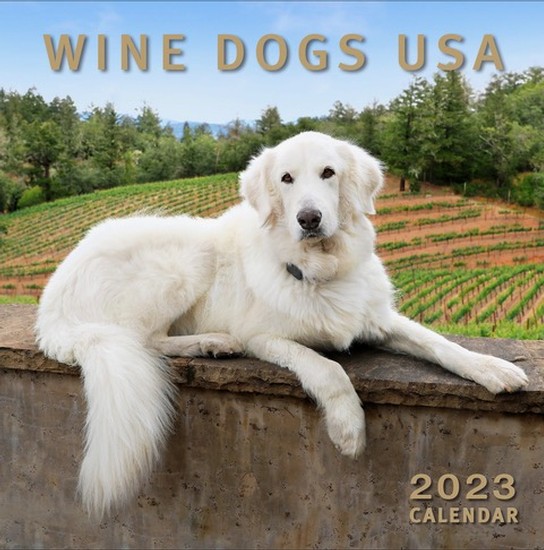 2023 Calendar - Wine Dogs
A special gift for those who love dogs (and wines) that will be enjoyed all year long. The Flambeaux limited edition of Wine Dogs California Calendar is a photographic array for 2023 featuring favorite pawed friends of wineries. This is a great calendar for those who love dogs (and wines). Each copy features Stella on the cover in front of the award-winning Flambeaux Dry Creek Valley Vineyard.
ABOUT WINE DOGS CALIFORNIA CALENDAR
Wherever wine is made, you're likely to find a loyal canine snoozing in the cellar or roaming the vineyard – and Wine Dogs has found some beauties. Wine Dogs books celebrate the working (and relaxing) dog in the wineries, vineyards and tasting rooms from some of the world's greatest wine estates. It's a known fact that behind every great winemaker sits a loyal, dish-licking, taste-testing, lawn-watering pooch and it's our job to document it. After all, aren't these hounds the real palate-power behind the skilled business of making wine?
Learn More About the Humane Society of Sonoma County.
Related Wines