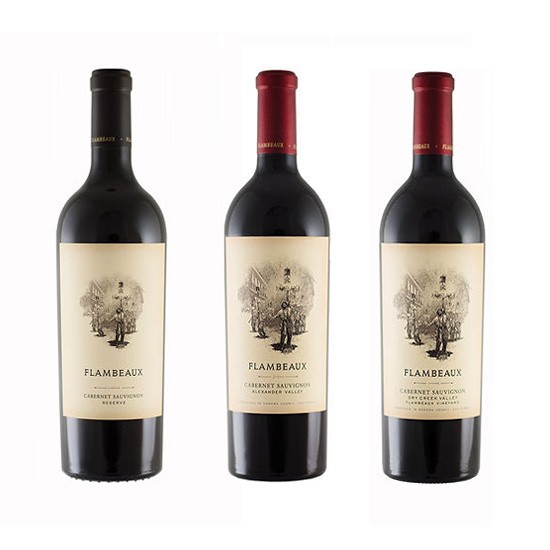 Series 2017
A Cab Lover's Dream Lineup
Contains one each:
Flambeaux Wine Two-Stage Corkscrew
Each wine in Series 2017 offers its own unique flavor profile—from the mountain fruit flavors, great mid-palate body, chewy tannins, and beautiful all-spice finish of the 2017 Dry Creek Valley Alexander Valley to the fresh black cherries, cinnamon and fine grain tannins effortlessly melting into a note of toasted vanilla bean of the 2017 Flambeaux Dry Creek Valley Cabernet Sauvignon.
Typically reserved for Flambeaux Wine Club Members, Series 2017 gives non-members a chance to try the small lot 2017 Flambeaux Reserve Cabernet Sauvignon. 100% estate grown, this wine is in and of itself a wine of deep and satisfying contrasts. Vibrancy and pop are balanced with a weightiness on the palate and firm tannins to give the wine the structure to age gracefully. (Taste the Reserve up against the 2017 Flambeaux Dry Creek Cabernet Sauvignon as they are the same fruit, just different aging regimes and you'll be further blown away!)
Available for Corporate Programs. Please contact (707) 637-9019​ or info@flambeauxwine.com.
Related Wines