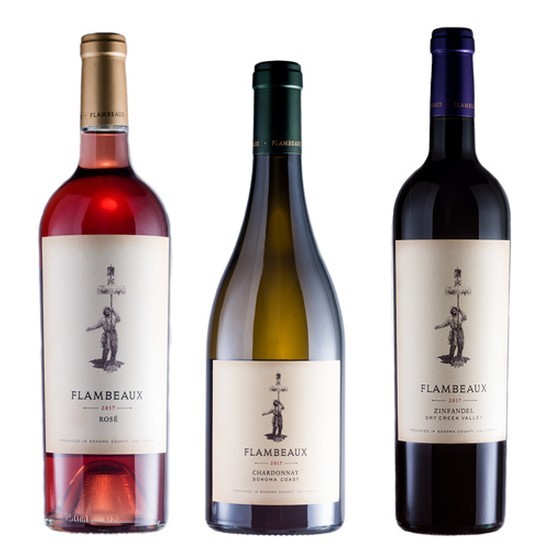 A Taste of Mardi Gras
Let the good times roll—New Orleans-style!
Each bottle is topped with a traditional color of Mardi Gras—purple, gold, and green.
Contains one each:
2017 Flambeaux Sonoma Coast Chardonnay
2019 Flambeaux Sonoma County Rosé
2017 Flambeaux Dry Creek Valley Zinfandel
Flambeaux Wine Mardi Gras Bead Necklace
Available for Corporate Gifting. Please contact (707) 637-9019​ or info@flambeauxwine.com.
Related Wines