Flambeaux Wine Club Calendar of Events
March 2020
Date: Wed, Mar 18, 2020 - Sun, Mar 22, 2020
Phone: (504) 262-5048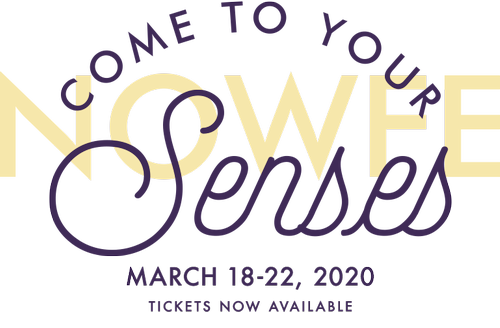 Join Flambeaux Wine at the 28th annual New Orleans Wine & Food Experience. One of most incredible culinary events in the nation that also showcases what our beloved city does best—excellent food, exceptional wine, and a great time.
NOWFE: Vinola Tasting
Thursday, March 19, 2020, 2-4:30pm
True wine connoisseurs, with a higher level of appreciation for fine wines, will enjoy the opportunity to sample rare and highly valued wines. Elite wines from around the world will be presented by winemakers themselves. Vinola also features participating restaurants that provide delectable samples of food to go with your upscale wine.
NOWFE Labs: David & Goliath in the Wine World: Fostering "Small" Wineries in a "Large" Winery Landscape
Friday, March 20, 2020,1:45-2:45pm
Join the proprietors/winemakers of Coursey Graves, Flambeaux & Lando Wines for a tasting of their highly rated Cabernets, Zinfandels, Chardonnays, and Pinot Noirs. Be prepared for a laugh or two and to enjoy some of the most sought after wines coming out of Sonoma County.

---
May 2020
Venue: Grand Cru Custom Crush, 1200 American Way, Windsor, CA 95492
Phone: (707) 687-0905
SAVE THE DATE!
Sample hand-crafted wines from Grand Cru Custom Crush's esteemed member wineries as well as an artisanal collection from local farms—a fun chance to experience the abundance provided by our agriculturally diverse home. Food pop-ups available for guest purchase, plus a small palate cleansing snack to enjoy at each of the winery tables.
November 2020
Venue: Grand Cru Custom Crush, 1200 American Way, Windsor, CA 95492
Phone: (707) 687-0905
Join Flambeaux Wine at Grand Cru Custom Crush as we celebrate small businesses of Sonoma County with a day of fine wines and local, artisanal wares. Stock up on special wines and handcrafted gifts, direct from the passionate vintners and artisans who produce them.
---